Right the last few days. Lloyd's mum and dad have arrived and it's lovely to have everyone here. They like our farm, and can't believe the difference in us!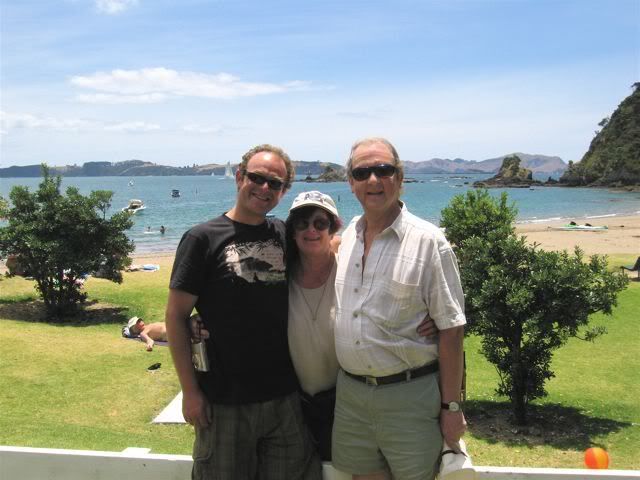 Lloyd with his mum and dad at Russell
Last night we all went to The Sugarboat and had a very delicious meal. We sat out on the deck and had cocktails then went downstairs for dinner - blooming lovely. Everyone enjoyed it.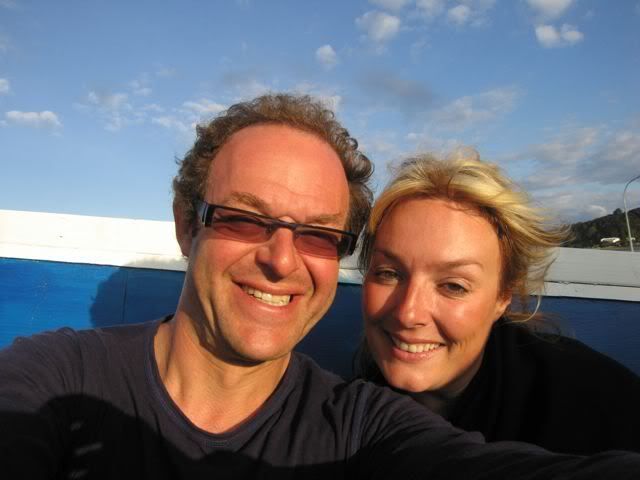 this is us on the deck last night. aw sweet!
Today we headed over to Russell to see the tall Ships thingy that's on - it's a race of some sort. It was a stunning day and everything looked so pretty.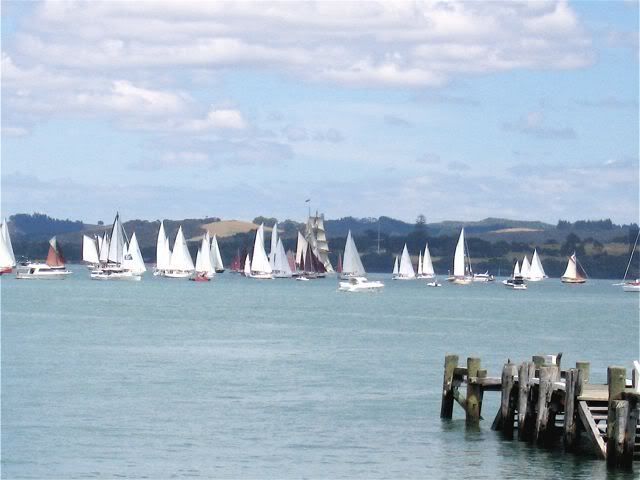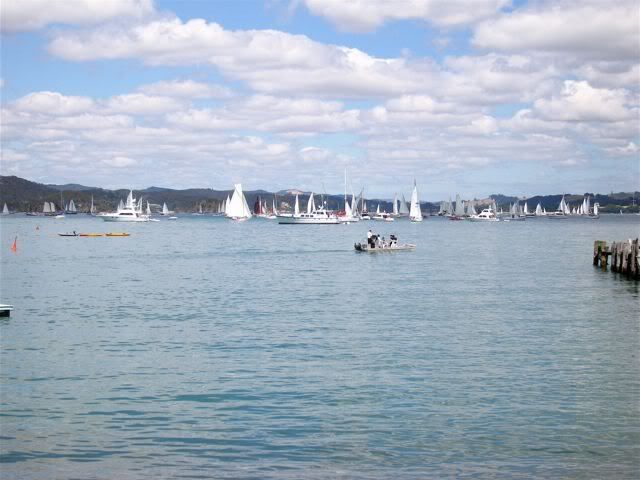 and us at Russell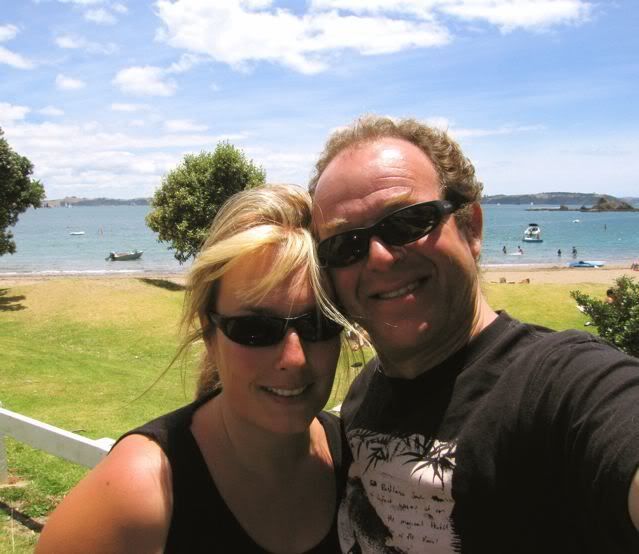 Then we came home and I slaved in the garden for a few hours then off to R&V's at the beach for a huge barby.