Happy as a happy thing being happy!
Christmas has been and gone :O(
Already! But it was GREAT.
We're having a lovely time so far. Mum and dad arrived on the 20th and love their wee house. Mum as usual had no jet lag at all.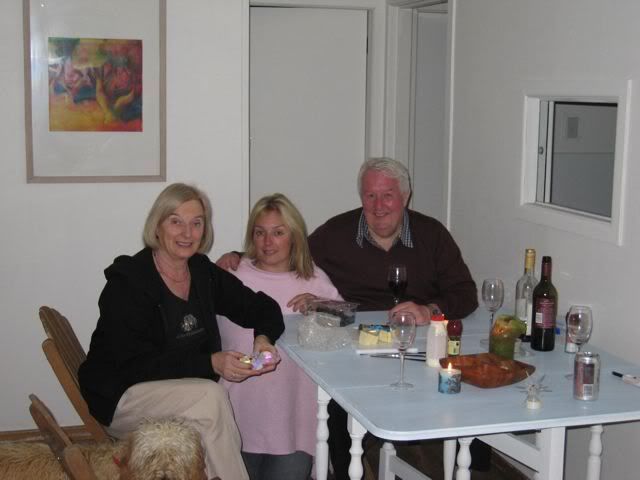 Dad proving the perils of the NZ sun! RED FACE! This was the first dinner ever to be eaten in 'The Acorn'
On christmas eve I went for dive with Richard and it was the loveliest of days. We went to deep water cove because we knew that we had the best change of getting cray fish there. I managed to find a couple - but am completely useless at getting them from their hole into my grab bag! Richard is brilliant at it though - so thankfully we ended up with some for christmas day. Next we did a scallop dive and got loads. So a good dinner for chrismas day - whew.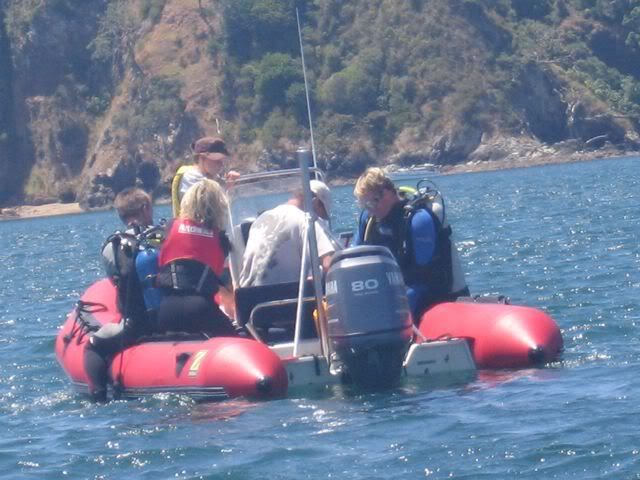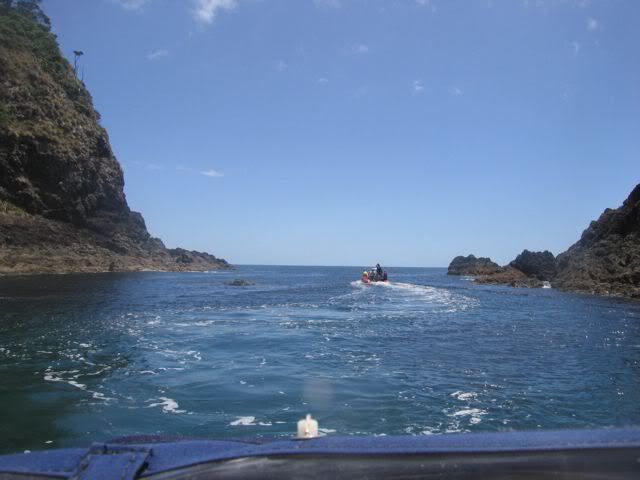 Christmas day dawned with blue skies and sun - probably the hottest day we've has so far this summer. We got up and opened presents galore, then headed off to the beach to see R&V for a couple of hours then home again to have our christmas dinner. We had it out on the deck and were there till it was dark. It was a really lovely day.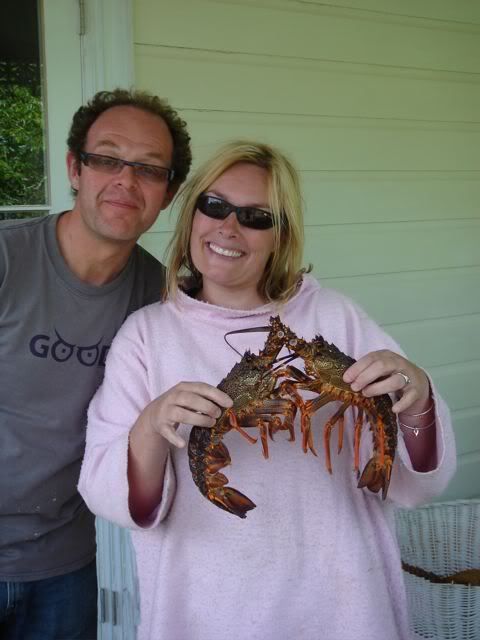 (Just off the boat !)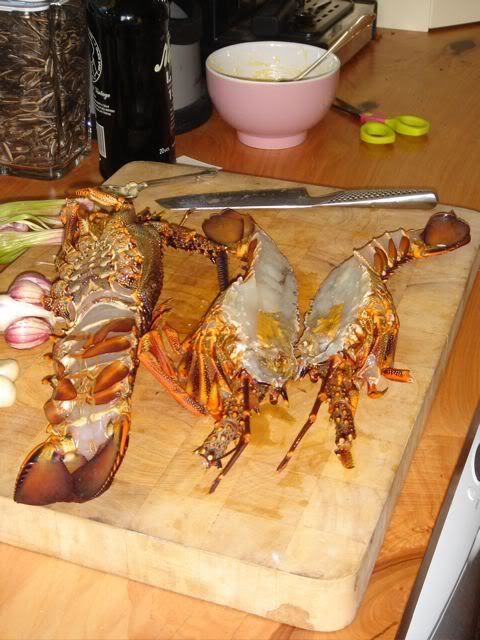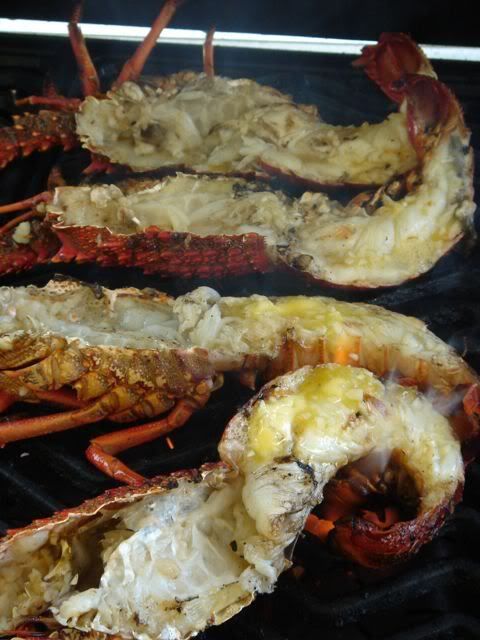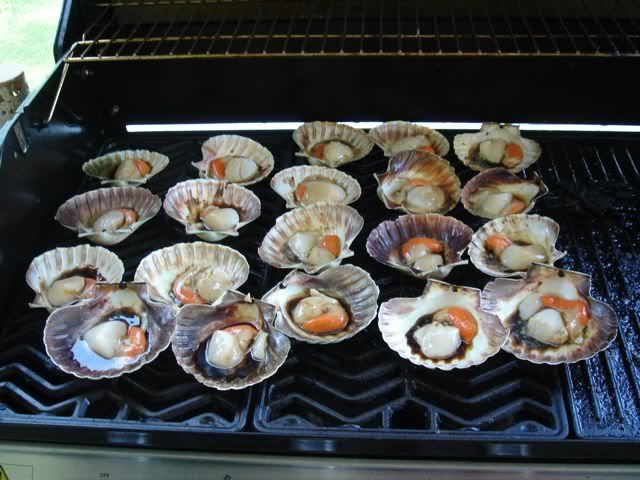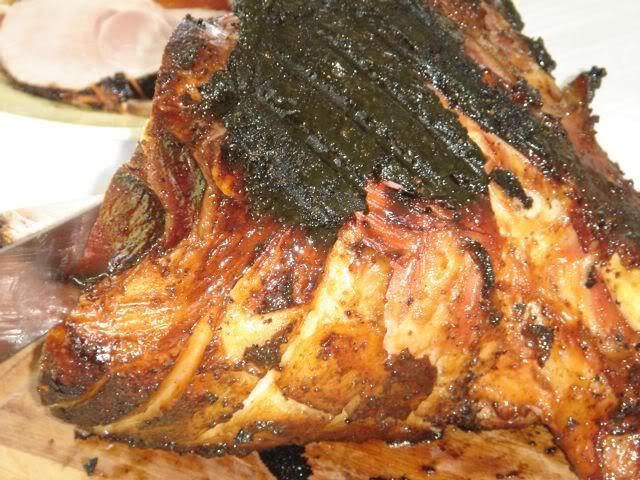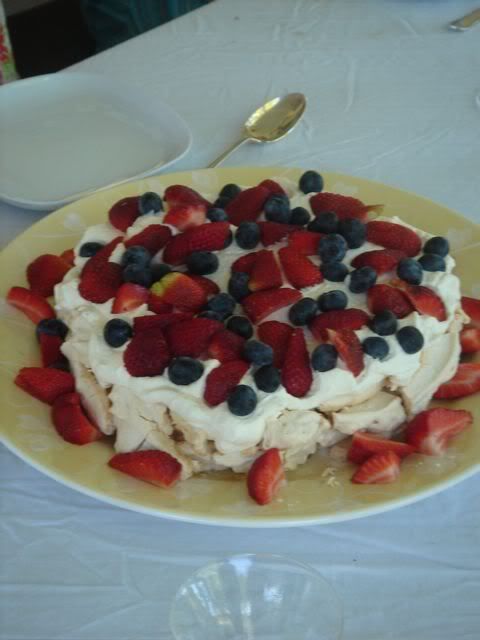 All the food! so yummy
And the aftermath of the day ...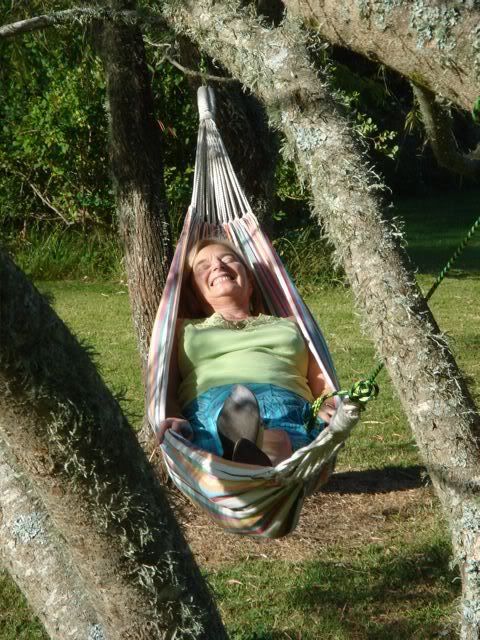 Mum in the hammock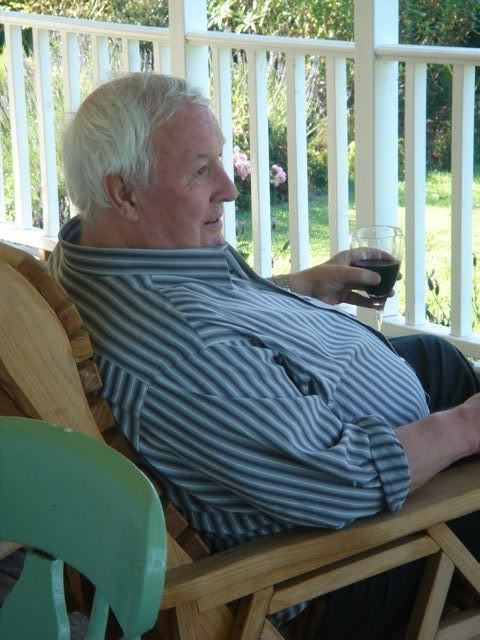 Dad wine in hand!
Managed to speak to Joff and Hilary on the webcam as well so the day was complete!
On boxing day we all wanted to go for another dive but we couldnt find anywhere that was open to get air fills, so we just took our boat out instead and went fishing - as per usual we caught nothing! We are rubbish.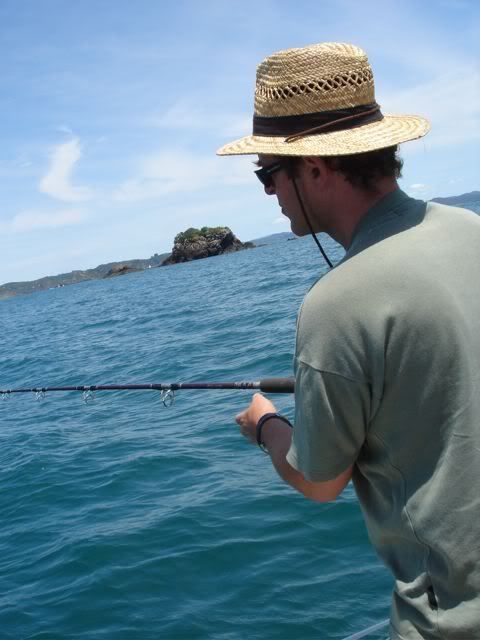 me!
Today we are all taking it easy and sort of vegging. Lloyd's mum and dad arrive soon too - very exciting to have everyone here. So, so far a brilliant holiday