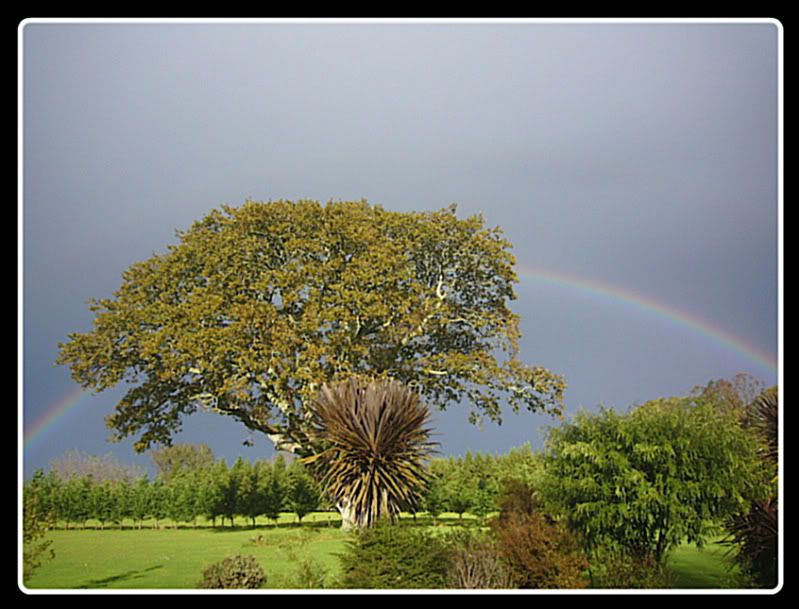 We had a big electrical storm, well lots of thunder and lightening, and afterwards there was a stunning double rainbow over our oak tree.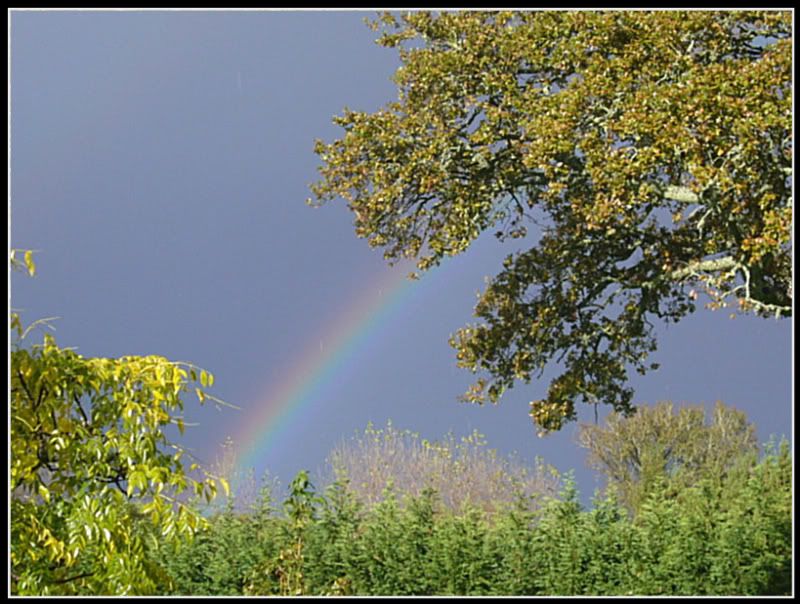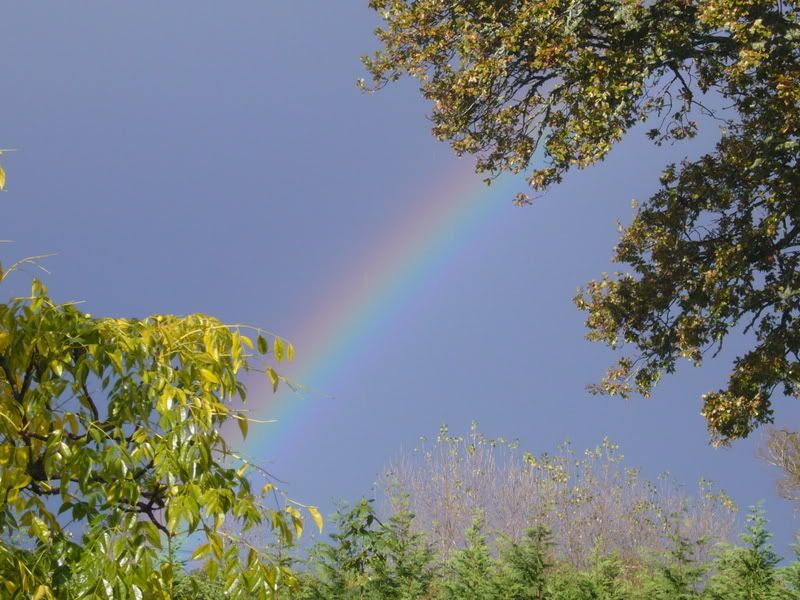 What else...well I went down to Whangarei this morning to do a spot of shopping. Lloyd got home early from work and we are going to go for a Thai meal over in Paihia.
It's a little colder now and the last 2 nights we've lit the fire. Still didn't really need it but it was lovely and toasty.
I did make a tortilla with all our own eggs and it was the best one in the world! The eggs were beyond yellow and were actually bright orange. It only lasted 2 days, which isn't long for a huge one! Had to buy a new tortilla pan as the daft Jamie Oliver one has become non non stick!
Oh and a week tomorrow and we're off to he South Island.