Tomorrow I'll be getting dropped off at the airport and heading back home to Lloyd, via Copenhagen, Bangkok and Auckland. I've got 5 hours at each airport and what with the time difference I won't be back home until Sunday night. I'll be very sad to leave but can't wait to see Lloyd and the dogs and get into the veggie garden and do a spot of weeding!
I've really had the most lovely time with mum and dad, Joff and family and have absolutely loved catching up with all my friends here, and if any of you ever get over to New Zealand you know you always have a place to stay! I really mean that. It would be lovely.
Last time I was over (almost 2 years ago) it rained the whole time. It could not be more different now. We've had the most stunning weather, I've barely seen a cloud the whole time I've been here.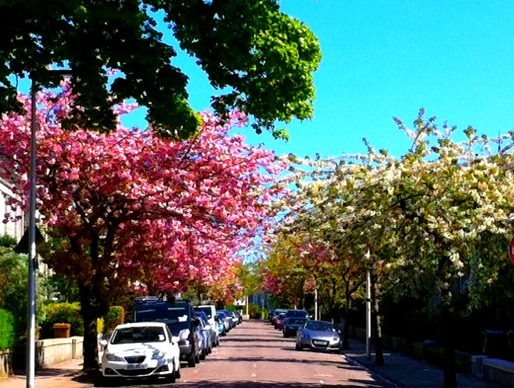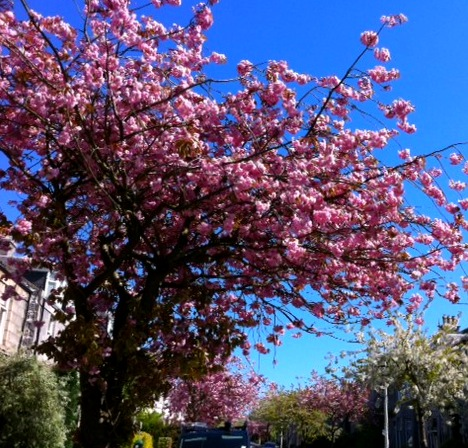 It's been like this the whole time and I don't think I've ever seen blossom trees like it.
I'm pretty much all packed and ready to go. Tonight mum and dad and I are having my choice of dinner ~ a curry! Yum!
See you on the flip side!