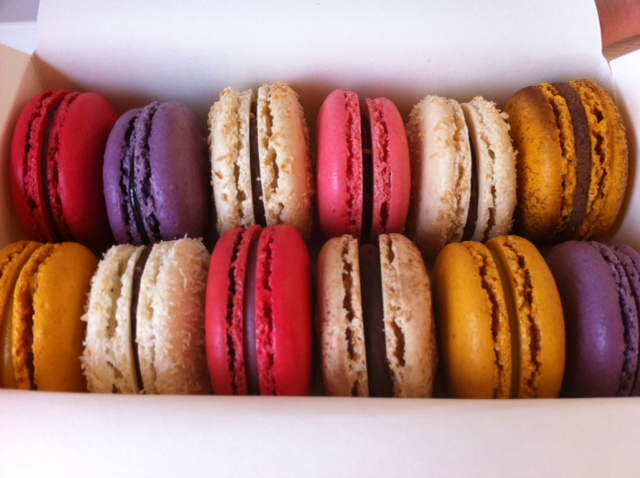 Having a lovely time. Went down to Edinburgh and met my new niece, Lily and caught up with Max and Joff and Hilary. It was mums 70th birthday so we all went out for a lovely dinner in the evening and had cakes (see macaroons above!) and yumminess in the garden in the afternoon.
We're having really gorgeous weather as well, which is the icing on the cake.
Back in Aberdeen now and enjoying a wee rest. It's been all go since i got here so it's rather nice to just chill for a bit. Missing Lloyd terribly though.
I've been managing to keep up my swimming as well, jet lag is a bit of a bonus as far as getting up early is concerned, I don't even need an alarm to get up at 5am! the nearest pool is also lovely, but very warm compared to the one at home.