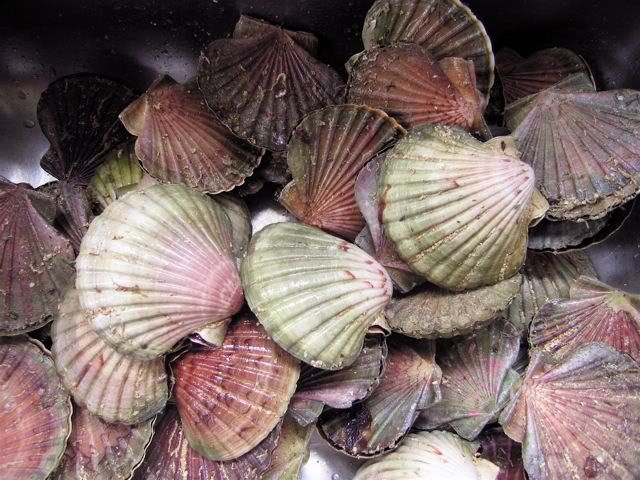 First dive of the season
Sun was shining on Sunday so we got the boat together, all the dive kit, hot ribena and the dogs and set off.

the captain at the helm!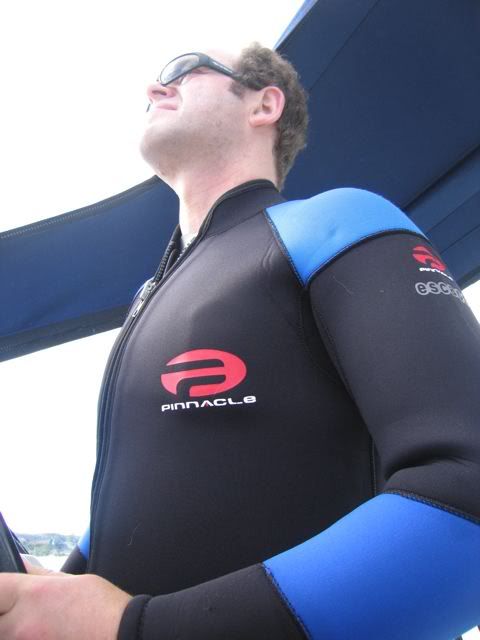 The first stop was R&V's to drop off the dogs and pick up Richard and Dione.
It was the first time the dogs had been on the boat - I thought Bob might be a little scared because he's a right wimp - but he was fine. Brodie really loved it. He was standing with his wee feet up on the seat just sniffing the air with his tail wagging.


When we got to the beach Brodie swam properly for the first time, and Bob actually jumped off the side of the boat!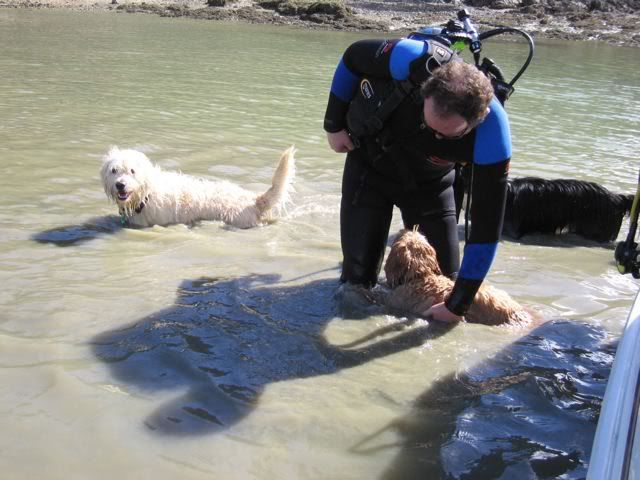 After the dogs went up to the house we took the boat out to almost Orapukapuka Island. The boat did so well. We really thought that "ladybird" would struggle with 4 full dive kits, extra tanks and 4 people, but she flew!! It was brilliant. The dive was a little cold for the first couple of minutes then it was good, well not the most interesting dive in the world - but it was purely to get scallops and we managed to get our quota ( 20 per person) then back on the boat and off to the beach.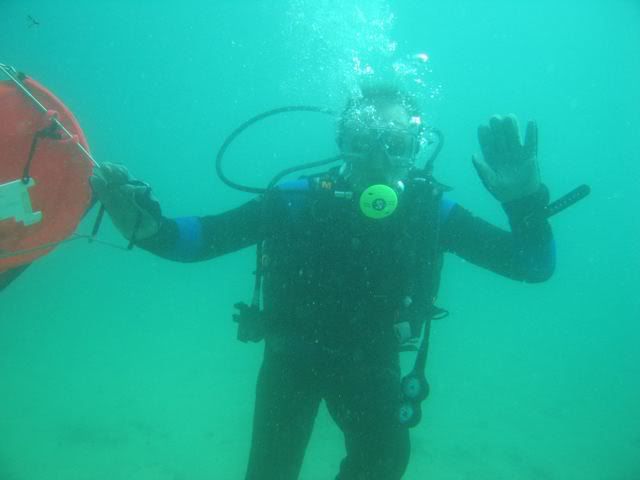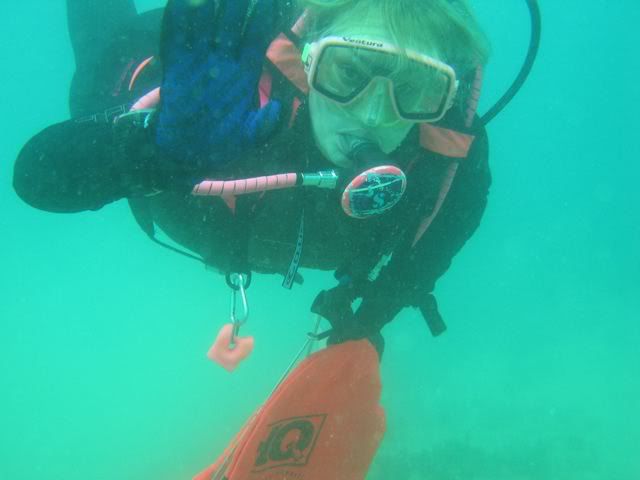 Got to R&V's and Vanessa cooked up a storm - fried scallops with aoli for a starter then scallops in a creamy pernod sauce with pasta - so fresh and lovely!! We had a lovely evening then we were home and in bed by 8!! ( well I was!! diving is tiring)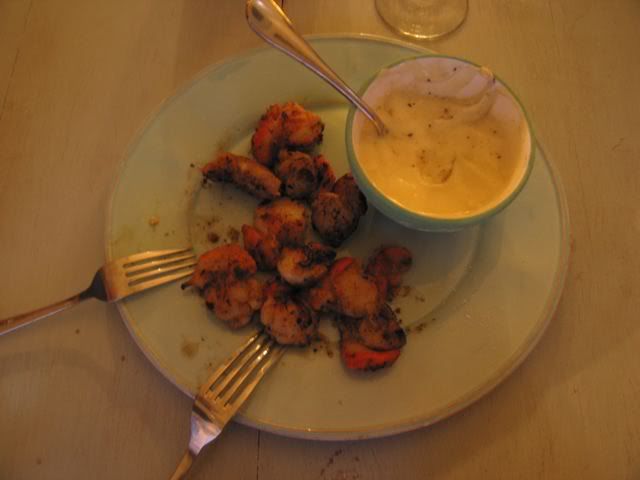 lovely, lovely day.