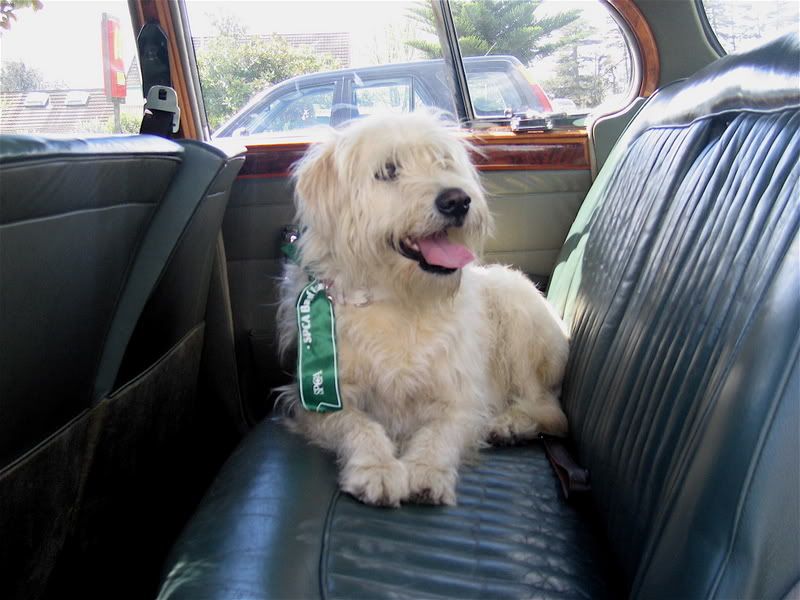 The Mutley Dog Show
This morning we took Bob and Brodie to the Mutley Dog show! The sun was shining and it was a scorcher. Kerikeri came out on force and the Domain was packed. Spot and Nick and Buffy and Belle were there too and they all got ribbons of some sort.

Bob got a fourth for the Shaggiest dog - if it was me I'd have given him the red ribbon for everything! Brodie got a third for Shaggiest coat and second for bigest personality!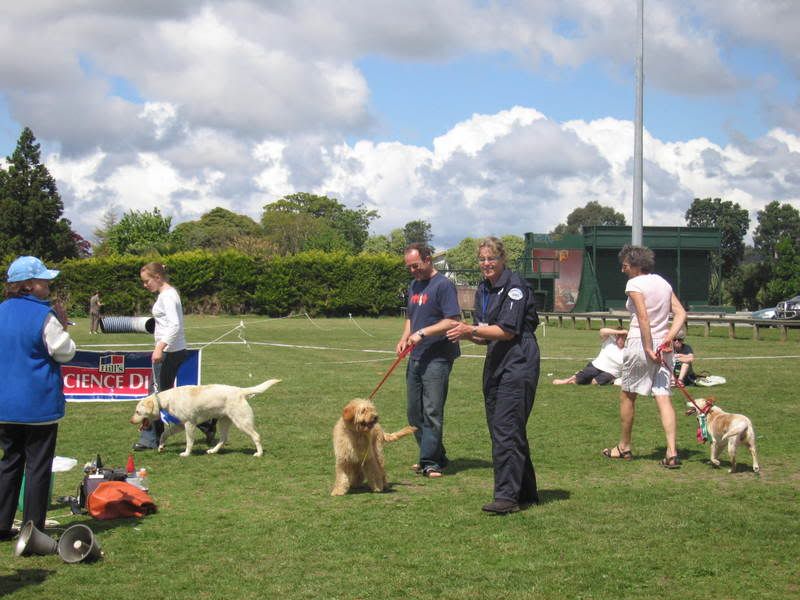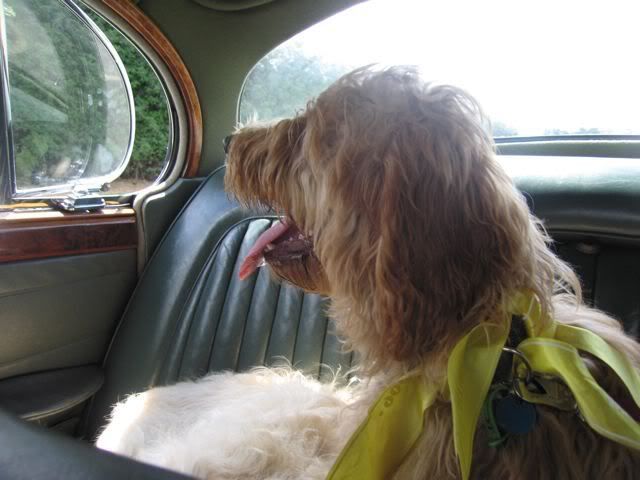 There was a fancy dress parade and one dog was dressed up as a baby and in a pram! It was so funny.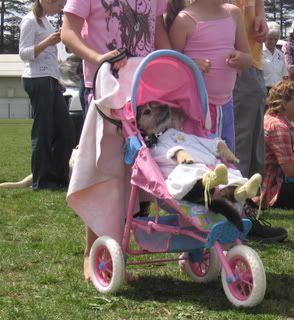 It was fantastically well organised by the SPCA and it was just a brilliant day out. Bob and Brodie were so tired when we got home that they just crashed out! Then came back to life to go for a swim.