Coromandel visit.
We've just got back from the Coromandel and it was brilliant. We stayed over at N&S's on Friday night so we could make an early start on Saturday - but the best laid plans and all that - Lloyd and I forgot stuff so we had to go via ours in the morning anyway! Doh!
The dogs were dropped off on Friday evening at the kennels and it was horrible :O(
Anyway, Saturday morning and we did set off . The drive was good until we reached the Coromandel when the car broke down - but it wasnt really too much hassle - Lloyd and I hitched into Thames and then contacted the AA and a hire car company ( Awesome cars haha!)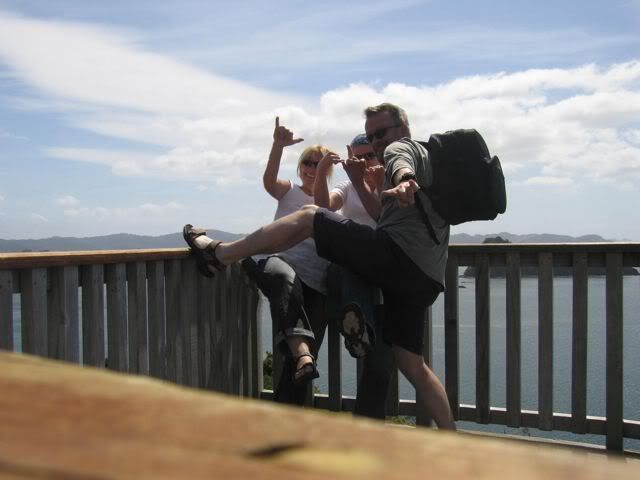 this is us! pretending to be awesome!!!
The tow truck got the car down to Thames and we set off again in the awsome mobile! We were a wee bit later than planned but ho hum!
The house was stunning - it's a rammed earth cottage on a hillside overlooking Cooks Beach. It was great.
On Sunday we headed off to Cathedral Cove - we'd been thinking about doing this with mum and dad but its a bit of a hike to get there so we didnt bother. This time we did - the walk is ok - but some bits are a slog up hill and it was really hot and I was a moaning faced moan! But it was spectacular. We detoured off to Stingray cove which is amazing - then headed on to Cathedral Cove - this has to be one of the most beautiful beaches I've ever been on. We had taken a picnic so just vegged.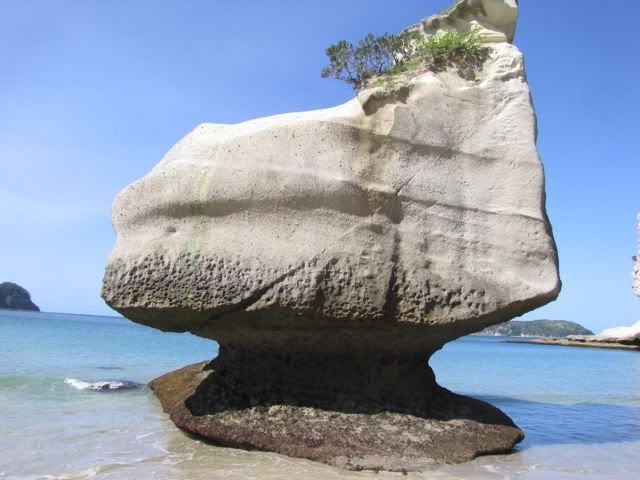 N went in for a swim but none of the rest of us did.We pretty much headed home after that and had a lovely curry for dinner and a good few cocktails.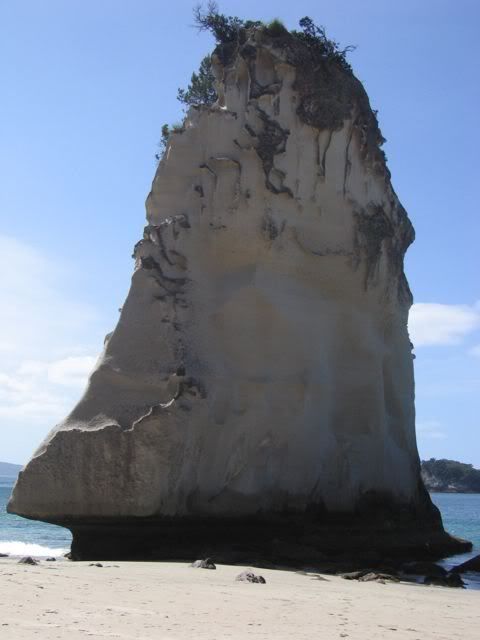 Next day we headed off to Coromandel Town which is pretty and then we went on a wee railway, all built by this one man - way up into the bush - it was amazing and well worth it.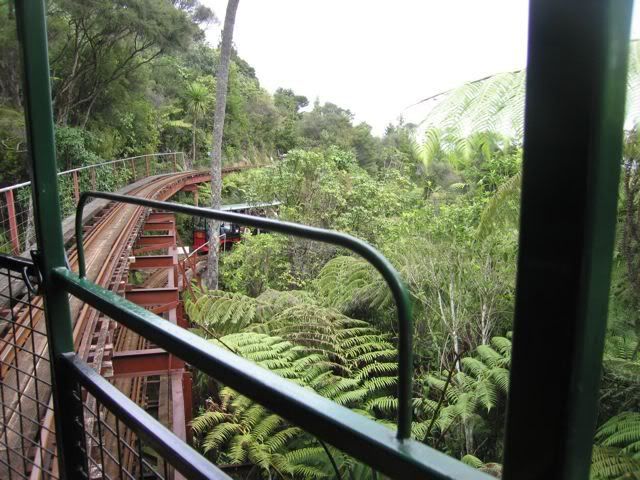 The off to Hot Water Beach. We'd timed it pretty well and managed to get the pools dug at the right side of the tides - the water is scorching!! It was great fun!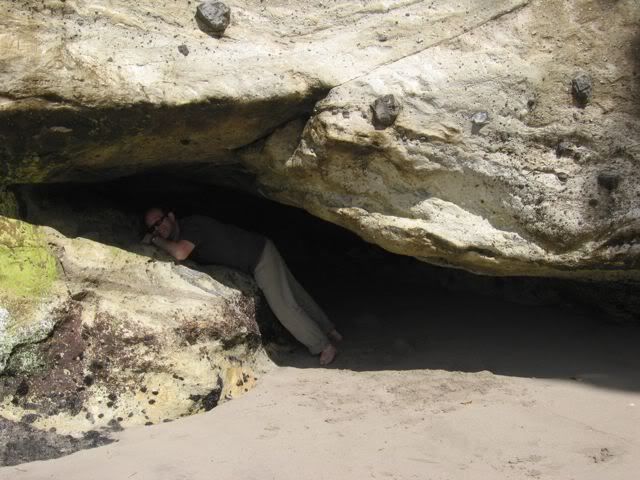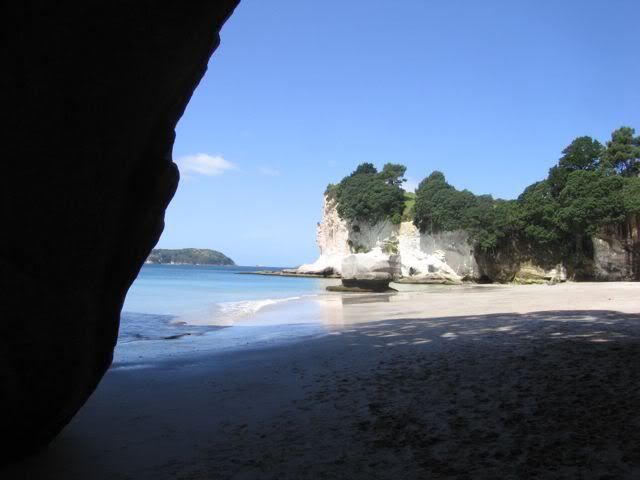 Home again for another lovely dinner and a fairly early night.
Then the journey home - we stopped off to pick up the car - guess what was wrong with it? The mechanics who had serviced it had left a cleaning cloth in the engine near the trubo and it had been sucked in! Its amazing we even made it as far as we did!
We stopped off at Warkworth on the way home - it was pretty - but very cold - we even got caught in a hailstorm on the way back.
Had a take away curry from kawakawa - which was brilliant then bed!
Lovely long weekend!