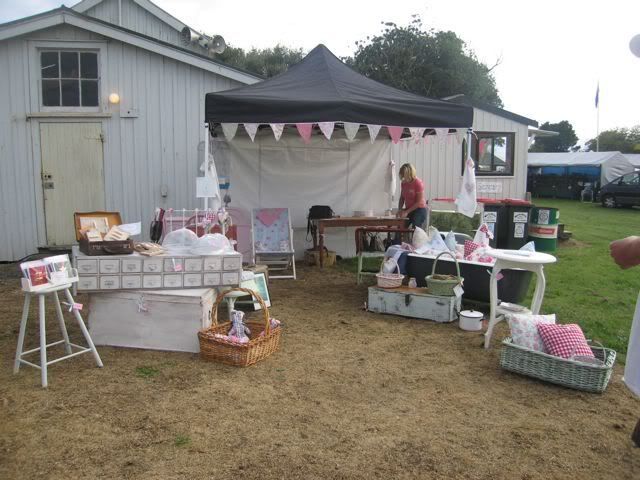 The Waimate North A&P show
Well we managed to get everything ready and get up for 5 am. Turned out though that no one was there till almost 7.30 to actually show us where to set up our stand. So we could have stayed in bed a whole lot longer. Still it didn't really matter, we were there for the whole experience, so a very early morning was just part of that.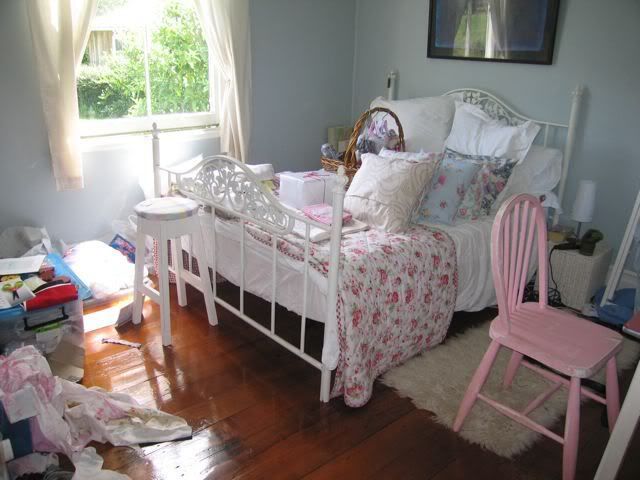 This is what our spare room looked like - pic doesnt do the mess justice! Argh!
We got all set up and we had a funny spot - not near any of the other stalls and just beside the band. By the end of the day our ears were ringing and I have to admit to being a teeny bit tired of country music - even though I actually like it. We had the perfect spot for the talent contest though which was really good this year. Dione entered again and she is really brilliant - she got one of the prizes.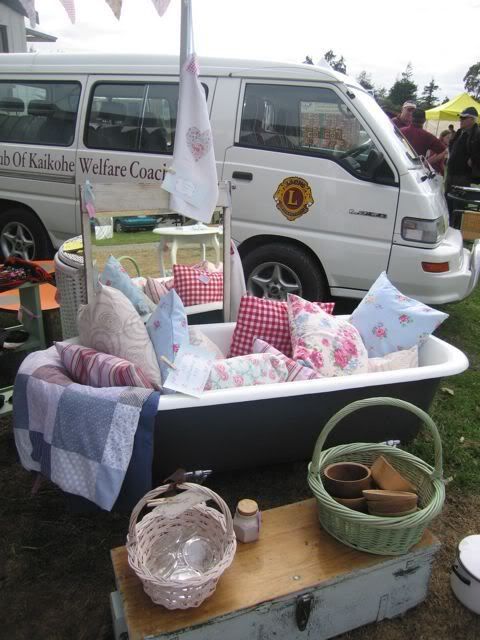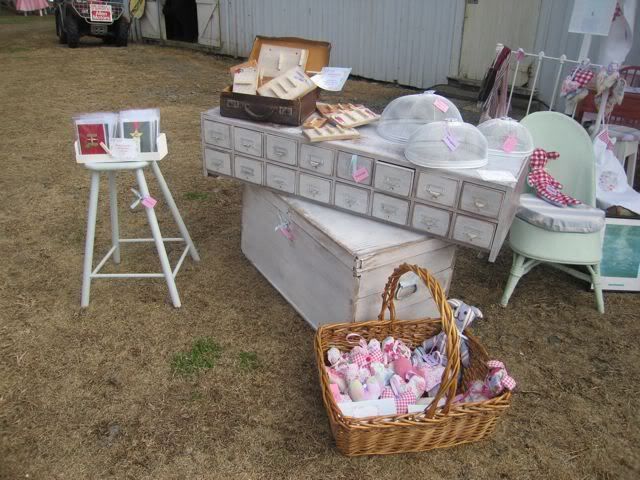 It was an ok spot for the morning then some cars parked on either side of us completely making our stand invisible. Oh well.
The stand looked really great though - we were both chuffed to bits with it - it looked very pretty -
and very girly!

Our postcards that Steph designed look amazing we are so happy with them and gave loads away.
The show started to get really busy about 10.30 ish and actually had record crowds this year. We sold some stuff and were amazed at the end of the day when we counted up the sales - we'd made almost $600!! Thats a lot! Also we still have loads of stock left for the opening of the shop so we dont have to go too mad making more things. Whew! However I reckon it's definitely a bit ahead of it's time up here. Our stall looked so completely different from any of the others there!
The weather was lovely - no rain anyway.
There is one huge disadvantage of actually doing the show and thats that you dont actually get to see much cos you spend all the time on the stall. By the time I got to the food tent everything was gone. Also its a long day and dare I say it - a wee bit boring! We decided not to do it again next year - just go and enjoy it instead, but I am really glad we did it - it was an experience.
Lloyd and Vanessa got their photograph taken when they were tasting wine and it was in the newspaper.
It was also funny in that last year we had just arrived when we went to the show. We didnt really know anyone at all. This year we were there and were constantly bumping into people we knew, folk were saying Hi all the time and we really felt part of it all - we're locals now! It was brilliant.
Anyway the day ended at 4.30 and I think we were really ready to go home - I was shattered and in bed by 9pm V was in bed by 8!
It was good though.
Oh! and our website is live
www.shabbychic.co.nz
just a front page for now ( Thanks Steph xxx) but its so cool and shabby!