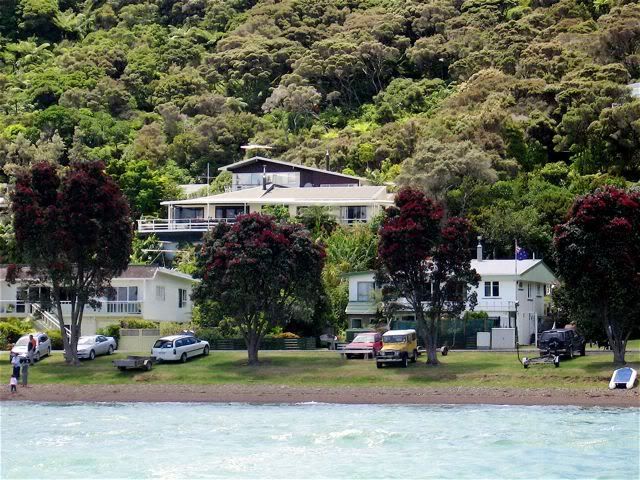 What have we been up to since last time?
Well I think summer has finally begun! Whew! It's been very hot and sunny, lots of pure blue skies, it's lovely and feels like it was a while in coming.
We bought a hammock and stuck it up in the garden between the jacaranda and some other nice tree that we don't know the name of! - its so comfy - only thing is Brodie wants to clamber on top of you when you're lying in it so its a wee bit uncomfortable. But funny.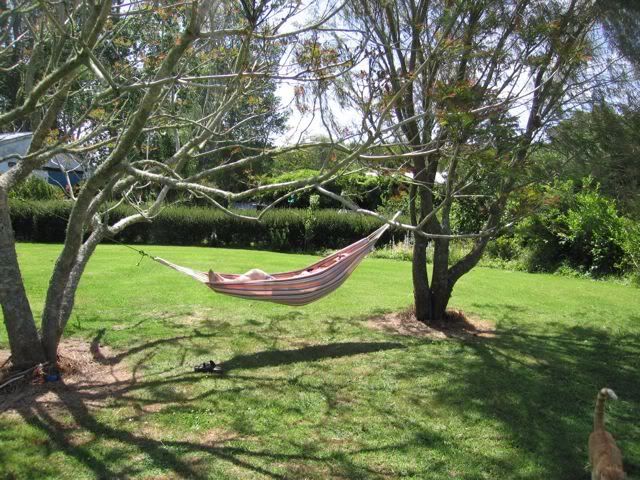 We had a trip out in N&S boat a couple of days ago - it was sunny but quite windy and the boat was jumping about all over the place - it was ace. The Pahutakawas are out along the beach at Opito Bay and they look gorgeous, ours isnt out yet but we're always a bit behind everywhere else here - I think its because we are in the dip and its colder in winter so everything comes out a week or so later.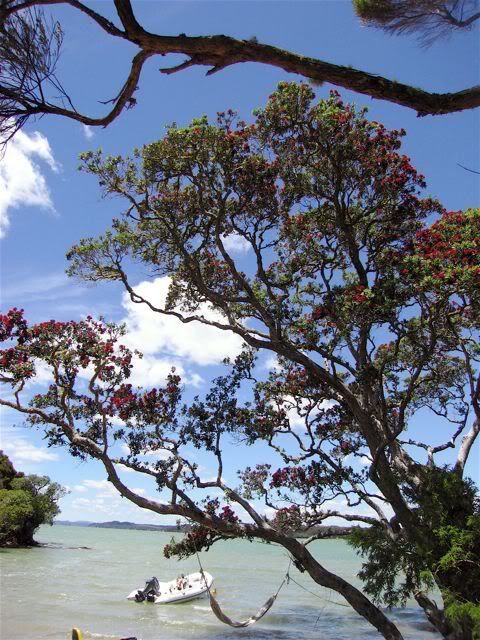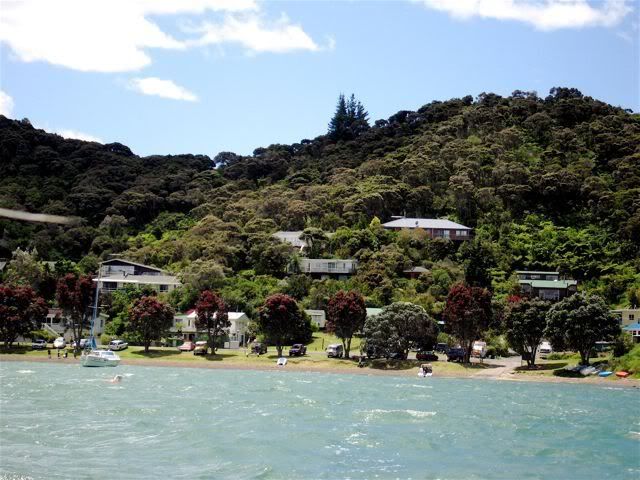 The christmas tree went up at the weekend - its so lovely and I finally feel a teeny bit christmassy - but only a wee bit. Got most of the christmas pressies bought but not wrapped yet.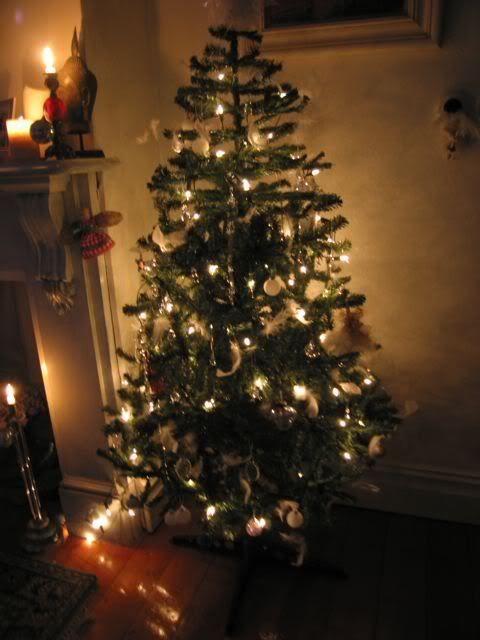 Oh and some dog pics!!!
Brodie is much bigger and Bob is just as perfet as ever.