2nd February
IT'S SO HOT!!! For days now we've had to sleep with the fan on. A few nights ago our blooming bedroom was 32 degrees! I thought I was going to melt. Daily temperatures seem higher as it is pretty humid - goodness knows how mum and dad are going to feel going home to an Aberdeen winter!
Brodie decide to cool himself down by having a dip in the pond, unfortunately there is only a little water and a lot of mud...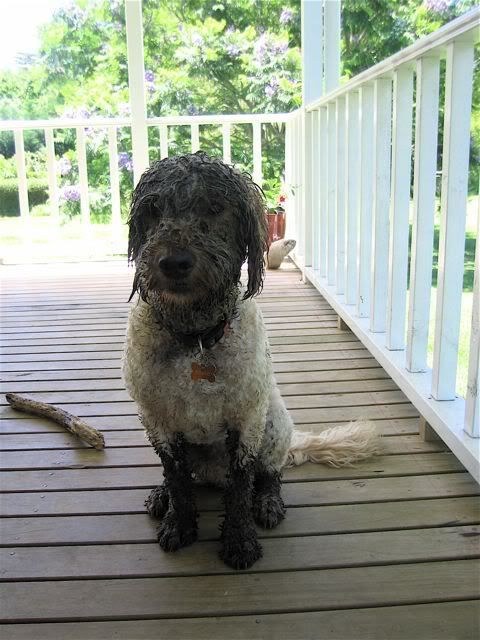 It took half an hour in the river and a a good hosing to his head to get it all off, still he was cute!
I've done a couple of trips with mum and dad - the Hole in the Rock trip and we had a spectacular day - they loved it and we actually sailed right through the hole this time - it was pretty cool!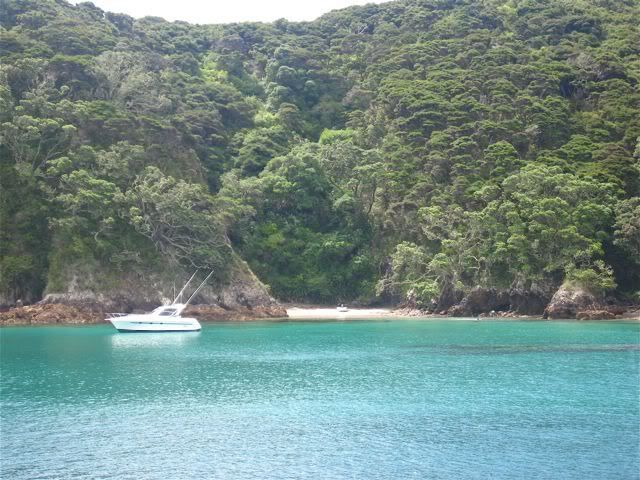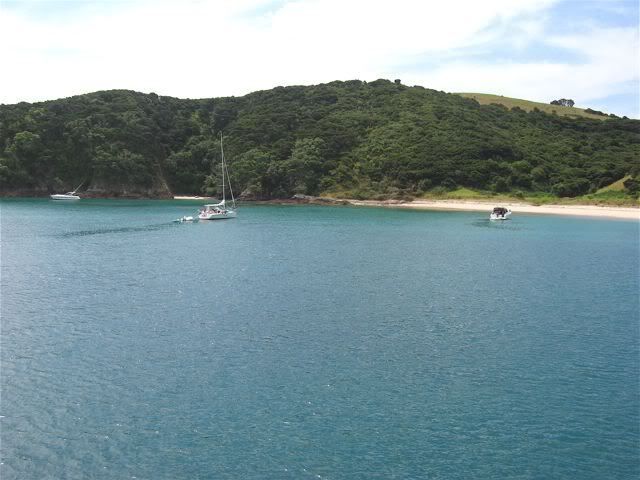 Actual pictures of the hole don't do it justice at all - it is big!!
And a day at Waitangi - to my shame I had never been, even though it is 15 minutes from the house! Blooming shocking! And I loved it. There are beautiful gardens and it is all immaculately looked after. We had some lunch at the cafe first and it is really good! Then we went to see the Waka - and it's so long. After that mum and I just wondered up to the Treaty house and the Meeting house - both lovely but I like the meeting house the best - different iwis did all the carvings by hand and it's amazing!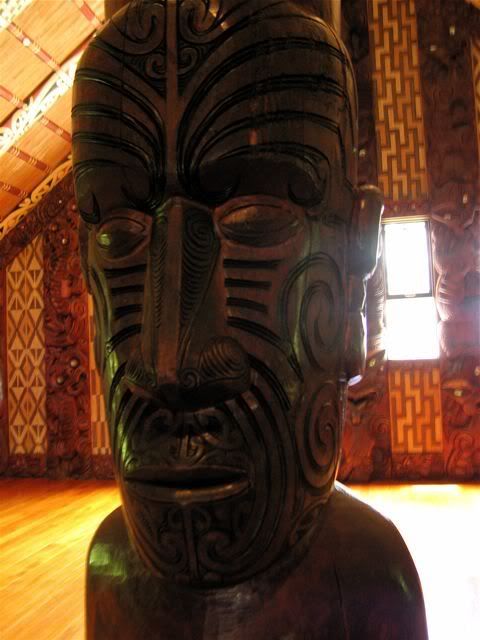 One of the carvings
this is the view from the cafe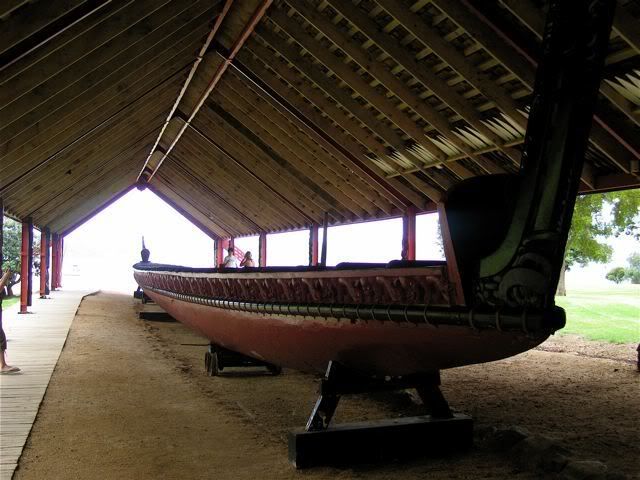 the Waka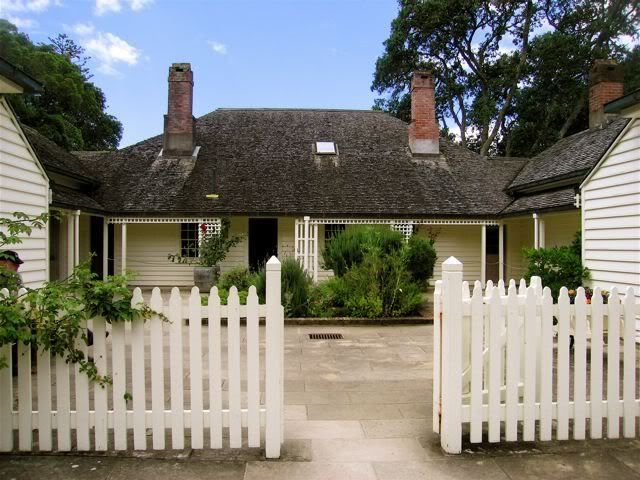 The Treaty house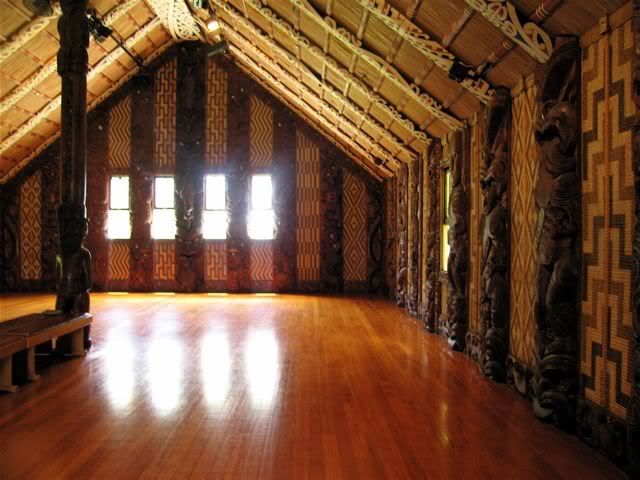 Inside the Meeting House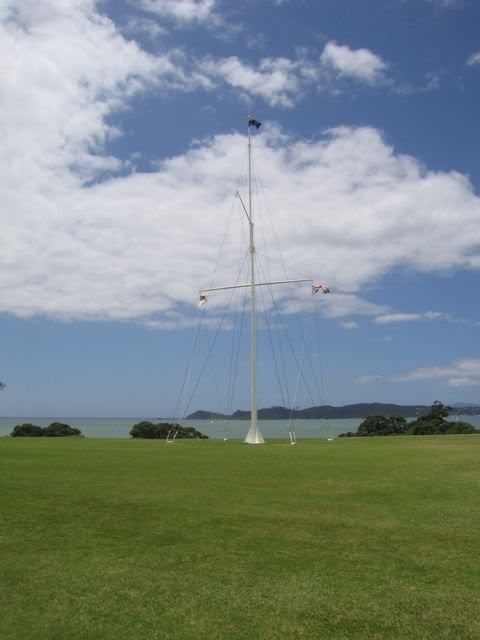 The Flagstaff
On Wednesday night a crowd of us went over to Russell on the ferry to have a meal at Kamakura - it was one of the most brilliant nights ever. There is something quite lovely about going to dinner by boat - the restaurant has doors that open pretty much onto the water ( ok not quite!) but as the sun sets all the lights start to come on and get reflected on the sea - it is just gorgeous. The food, service and company were all wonderful - then the last ferry home afterwards. We loved it so much that we've booked to go back again tomorrow with R&V and mum and dad.