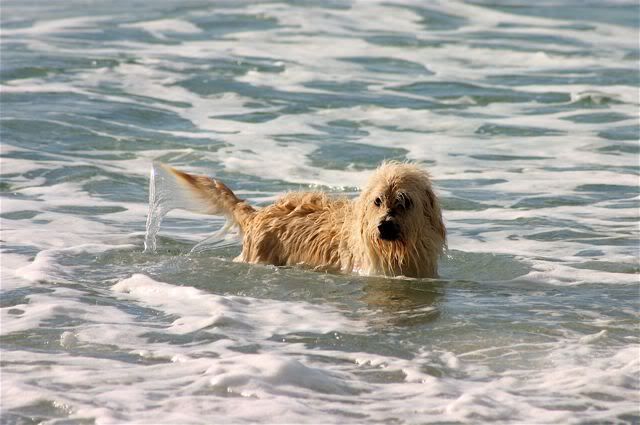 Mid-winter weekend
Lots of lovely things recently!
We've started our winter soup and sandwiches again - yummy - so far Nick and Sara and lloyd have excelled themselves in the soup making.
Yesterday R&V had a midwinter christmas/leaving do for Frances and Andy. It was really nice, the weather was good and there was an impromptu hakka lesson on the deck.
Today we headed out for a drive again with the dogs. We went north to Taupo Bay first - this is a stunning beach ( heard it's jam packed in the summer though) it's so calm - the dogs loved it.
Yet another deserted beach!
Then we went to Manganoui for a bit of fish for lunch and nipped in to the lovely gift shop there. We bought a few things and got chatting to the lady there - she said we really should go to Puheke (sp)Bay a bit further north along the Karikari Peninsula so we did and WOW! It has the whitest sand I have ever seen, it was warm but windy and there were wee breakers coming it - it was ace - and dog friendly which is a huge bonus - not there there was anyone there anyway! Then we rammed the jeep into 4 wheel drive and went stonking along the dunes - it was such a laugh.
Then home for pasta and a warm fire