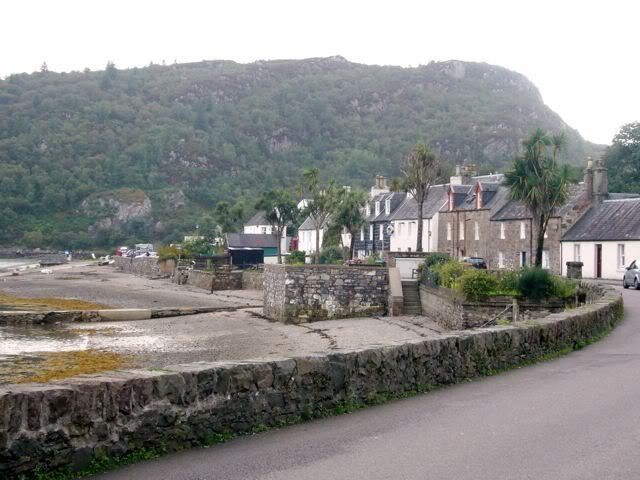 Back in Glasgow now after getting home from Ibiza. Joff and Hilary are off to the Maldives and we are lucky enough to have their house and car!
Spent a couple of days in Glasgow then headed up the west coast to Plockton ( Where hamish McBeth was filmed) There are cabbage trees along the front. Its a much longer drive than we thought to get there - sort of all across country - but so worth it. We stayed in a lovely B&B called An Claddach ( ??) right on the front. In the evening we went out for dinner and a brilliant meal, lots of super fresh seafood. Yummy.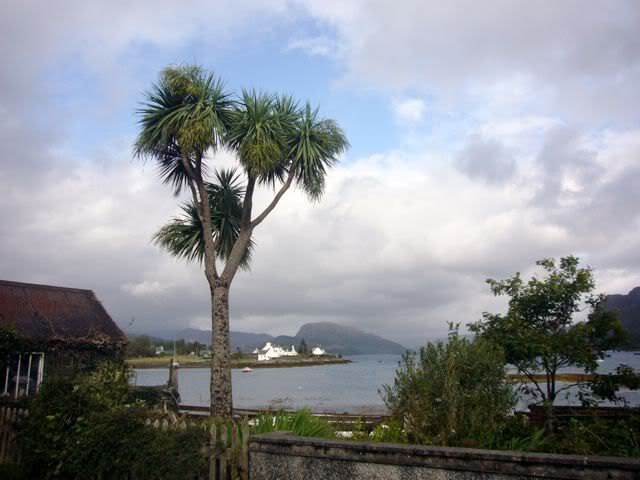 The next morning we got up and drive to Aberdeen to stay with mum and dad for a night - again a long drive across country. Aberdeen was lovely - and again another great meal! We headed back to Glasgow in the morning but stopped off at an amazing farm shop/restaurant on the 'way' if you could say Finzean is on the way!
Outside mum and dads